#44 — Competition events, scroll to future, the menu bar
Things worth sharing each week
Hi there,
This is Thomas Mak with links and stuffs worth sharing. Enjoy!
What I'm working on
I have been using my self-written online management system and writing tool for years. My own management system is a combination of knowledge base and task list. I just added a color code to my tasks from #mit (most-important-task) to #low priority.

This week, I packed my ruby-on-rails writing web app into a tab-bar app via Xcode.

Also, I finished the last lecture of another iOS development beginner course. I will teach a Vue and React cross-platform course next month.
Things worth sharing
What's a skills competition event?
In last email, I shared about the WorldSkills. Let me share more on that topic. What does a skill event look like?
Visual merchandising working area in Hong Kong Youth Skills.
The event is like an exhibition of professions. There are many skills in each event. web design and development is one of the skills under technology sector. There are also graphic designs, hairstyle, fashion technology, gardening and so on. There could be more than 50 skills in an event.
It usually attracts many students, families and industry partners to attend the event. The students can have a glimpse of what a particular professional do every day. The families can learn what their children are going to be if they choose a particular career path.
There are different working areas from different skills. The competitors are required to work on test projects that are designed to be similar to a real world project in the industrial.
The skills competition participants can also take the event as a platform. As a competitors, they earn friendship during the days working and completing with each others. As the experts and workshop managers, they worked together to run the competition success. They also share what they do in home country and thus a great way to learn from each others. Every time I attended the competition event, I brought back home lots of fresh ideas.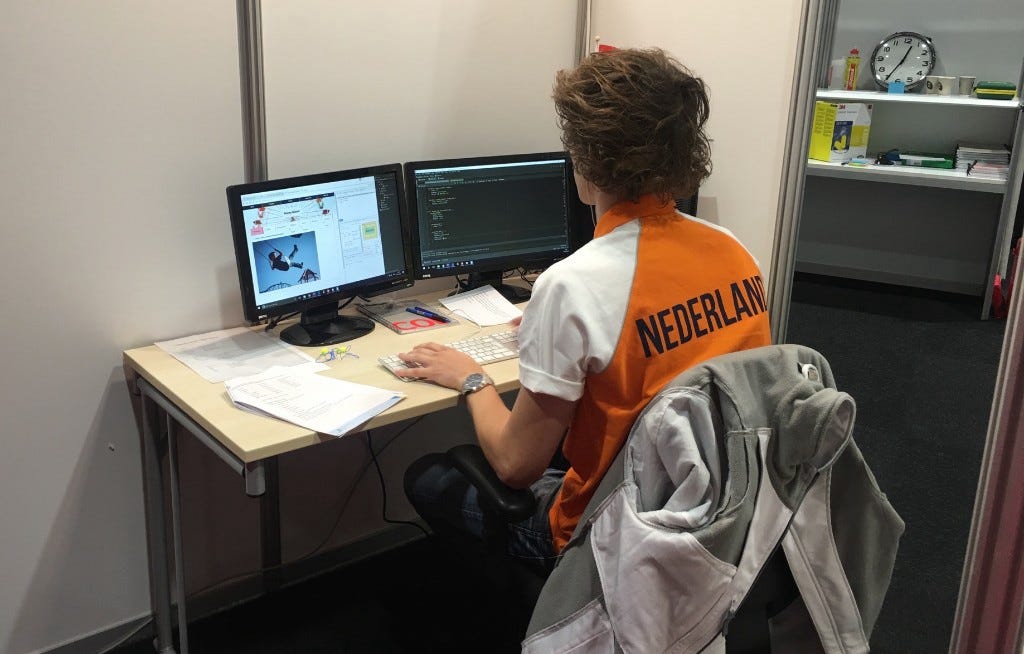 Web Design and Development in EuroSkills 2016.
Hope you enjoy my sharing. Enjoy the weekend.
Until next week,
Thomas Mak