How I store media files in Obsidian markdown notes system
Makzan's Dispatch 2020 week 36
Hi there,
It is week 36, the beginning of September, the last 1/3 of 2020. This week, I was in a seminar sharing how I use open data from the Macao Government in my daily life. The Web Accessibility course also begins this week. And the August edition of my Python programming course ends this week.
In previous weeks, I shared about my edition of the PARA system, how I capture notes, and using a markdown file system.
This week, I would like to share how I manage rich media files while keeping the bi-directional links in plain text markdown files.
In my daily reading and clipping, I take different kinds of visual forms clipping.
They are inspirational web screenshots, thought sketches, documents scanned, informative screenshots, books highlights print screen, magazine highlight screenshots, etc. Some times, I will also screen record videos for future references.
If the media type is future use or nice to store inspirations, they will be in the Reference folder. If the media is directly linked to a markdown note, I will use the same file name to keep them together. If there are multiple images, I use DEVONthink to combine those multiple images of this note into a single PDF file. Also, DEVONthink will perform OCR on the PDF file to convert it into a searchable document. So whenever I am searching my knowledge folder, text in those screenshots and images are also indexed.
The benefits of this method:
Media files can fit into the folder-based markdown notes system.

Notes are still in plain text for maximum future proof.

Notes are still linked to become a knowledge graph.

Directly related media files are nearby with the same file name.

Images are combined into a single PDF file to stay compact.

Text-in-image is searchable.
Links worth sharing
→ Confirmed - Web browsing histories are unique
https://blog.lukaszolejnik.com/web-browsing-histories-are-private-personal-data-now-what/
It turns out that our initial indicative work is now significantly upheld by recent (2020) research from Mozilla (by Sarah Bird, Ilana Segall, and Martin Lopatka) that has replicated our original study, using very refined data. This work provides an even more stringent assessment of how sensitive the list of user-visited sites really is. The case is stronger, which should be a call to action for many.
→ unDraw
https://undraw.co/illustrations
A library of open-source illustrations to improve appearance.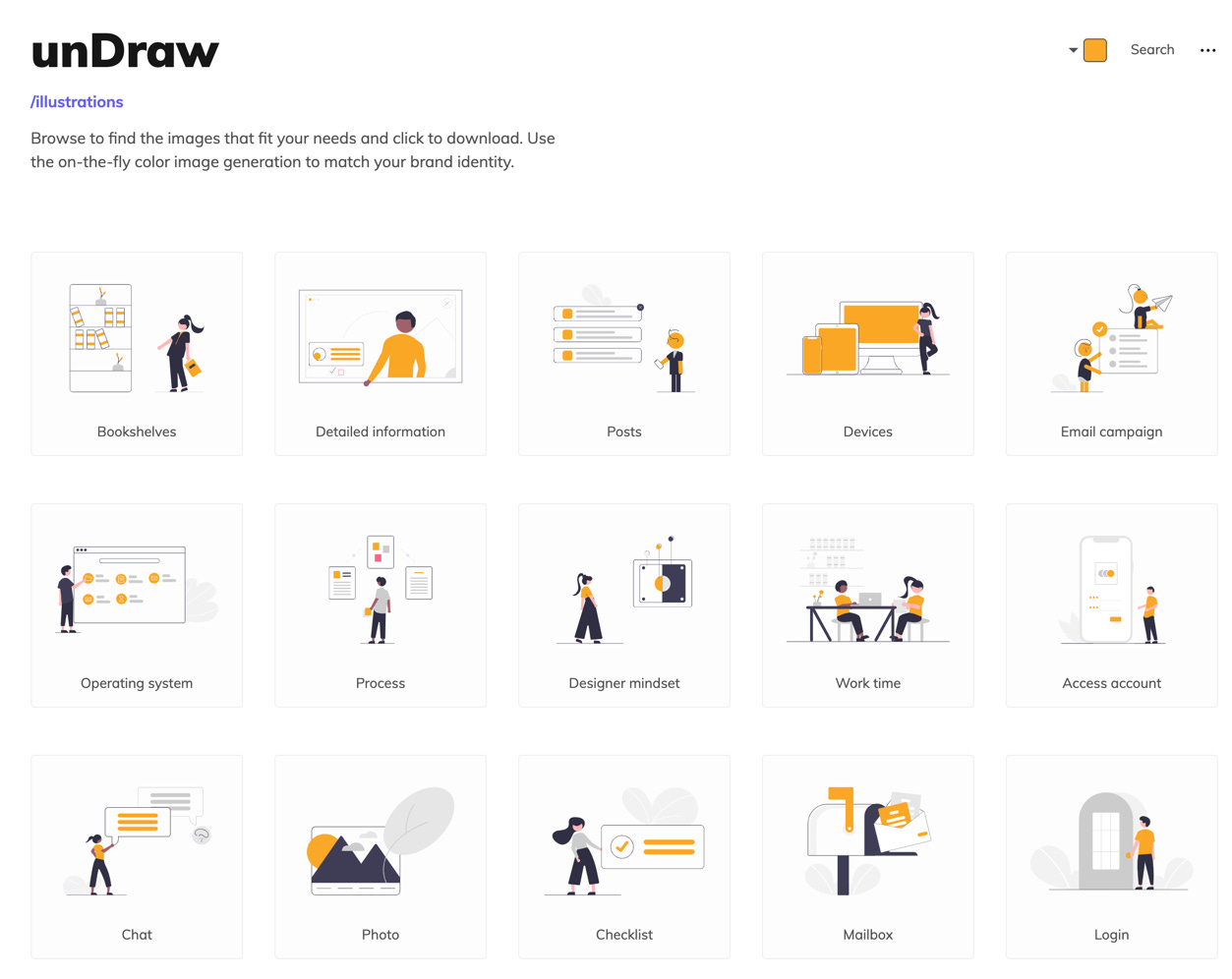 → WebRTC for the Curious
https://webrtcforthecurious.com/
The protocol behind WebRTC.
→ Best way to lazy load images for maximum performance
https://blog.prototyp.digital/best-way-to-lazy-load-images-for-maximum-performance/
→ Microsoft announces Video Authenticator
https://blogs.microsoft.com/on-the-issues/2020/09/01/disinformation-deepfakes-newsguard-video-authenticator/
→ Stripe: To design and develop an interactive globe
https://stripe.com/blog/globe
Stripe's approach to creating a 1:40 million-scale, interactive 3D model of the earth.
→ Picsew Is Indispensable for Professional iOS Screenshots
https://tidbits.com/2020/08/28/picsew-is-indispensable-for-professional-ios-screenshots/
This is the go-to app on my iPhone and iPad for any screenshot that's longer than 100 viewport height. It even allows capturing scrolling screen video to create a scrollshot.
Until next week,
Thomas Mak